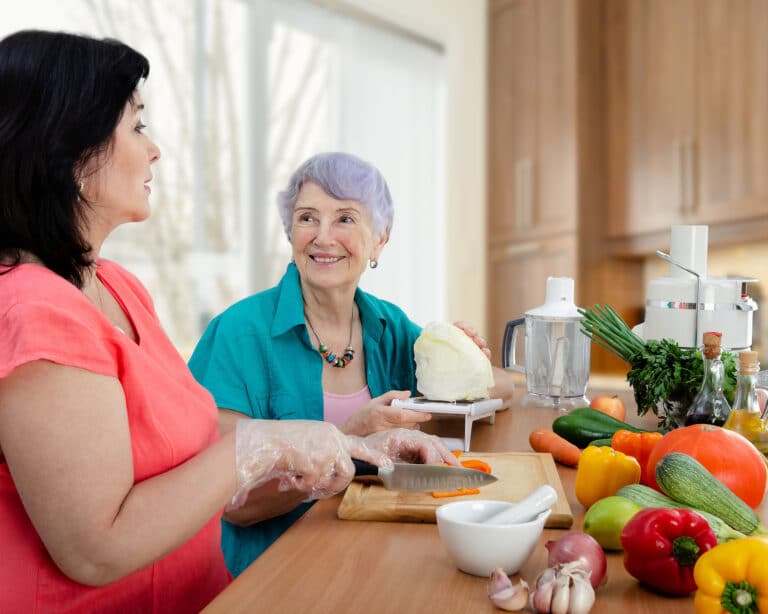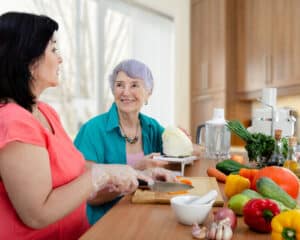 Malnutrition is something that affects many seniors. Some studies indicate that a huge percentage of seniors could be malnourished at any given point in time. Sometimes that's because seniors just aren't eating the right kinds of foods but other times it's because seniors just aren't eating enough food.
There are a lot of reasons why seniors don't eat as much as they should. Depression can take away a senior's appetite. So can many medications that are commonly prescribed for seniors. Seniors who live alone may not bother preparing meals for themselves. Other seniors may find it too difficult to shop for food. But if your senior parent isn't eating enough there are some things to you can do to coax them to eat more like:
Rely on Senior Home Care
Senior home care is great for seniors who are aging at home. When seniors have senior home care they will have company during the day. They also will have someone in the house to help them cook meals and clean up afterward. And they will have a friend to share meals and conversation with.
Meals will be fun again instead of something they just have to do. Seniors are much more likely to eat a meal and enjoy regular meals when they have someone to share those meals with. A home care provider can also go shopping with seniors to help them shop and get the groceries home safely.
Have Meals Delivered
Another way to make sure that your senior loved one is eating is to have meals delivered to them. Healthy meal kits from meal delivery services are a fantastic option for seniors, especially for seniors that have senior home care so they have someone there to help them cook those meals from the kits.
But there are also local restaurants and home chefs who make meals and deliver them to seniors that you can sign your senior parent up for. This is a great way for seniors to get traditional meals they love like meat loaf or lasagna which they don't want the hassle of cooking. Ordering a traditional dinner three nights a week would give them plenty of leftovers for other days of the week.
Stop By For Lunch
If you are working during the week start stopping over at your senior parent's house for lunch instead of going home or to a restaurant for lunch. You will still get to get away from work for a little while and you'll get to share a meal with your senior parent.
Sneak Calories Into The Foods They Will Eat
If there are some foods that your senior loved one will eat try to pile some extra calories into those meals. For example if your senior loved one will eat a sandwich put extra cheese on it and it condiments like mayonnaise that have a lot of calories so they are getting the benefit of some extra calories. Or if your senior parent likes smoothies put some yogurt in there along with the fruit to make it a little more nutritious.
If you or an aging loved one is considering senior home care in Potomac, MD, please contact the caring staff at Care At Home today. 301-970-9706
Latest posts by Ann Smith RN
(see all)