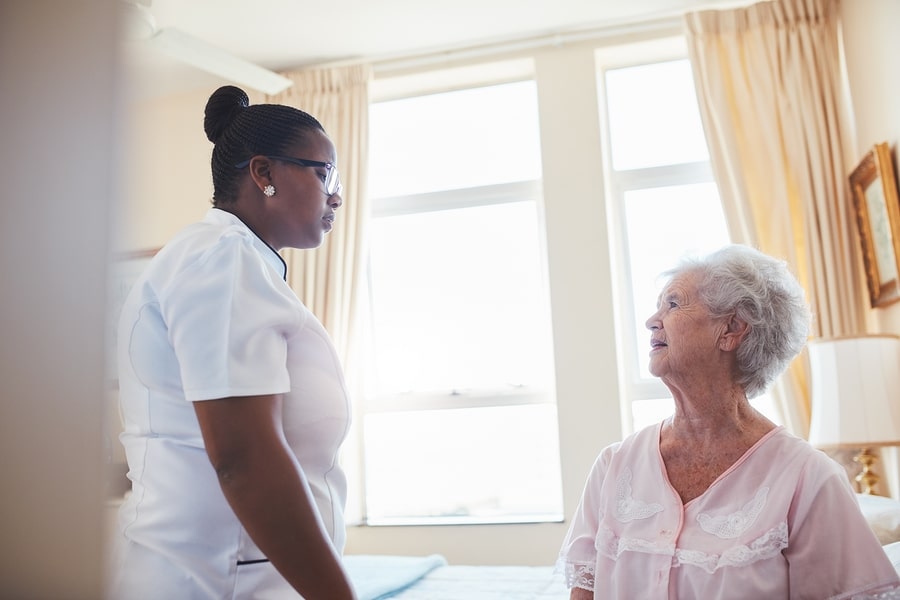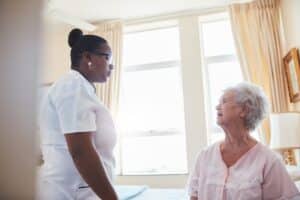 When asked where they would like to live in a poll, overwhelmingly seniors said that they wanted to age in place in their homes. And the number of seniors that want to spend their retirement years enjoying the homes they have worked for throughout the years is only going up. But family members are often concerned about whether or not seniors, especially seniors with serious health conditions, can be safe at home.
With 24-hour home care, seniors can remain safely at home, even if they have serious medical conditions. Seniors with ALS, Alzheimer's, Parkinson's, cancer, and other serious illnesses can all stay at home where they will be comfortable if they have 24-hour home care. When seniors have around the clock care, their medical condition can be monitored 24 hours a day and if they need medical help or attention, they can get it right away. In some situations seniors are actually better off staying at home with 24-hour home care than they are in any other type of living situation.
24-hour care gives seniors an improved quality of life so that they make the most of the retirement years they worked so hard to have. Even when seniors have medical conditions that require monitoring and care most senior would still choose to live in the comfortable home they're familiar with. Some of the ways that 24 hour home care supports seniors with medical conditions are:
24/7 Medical Monitoring
Seniors will never be alone when they have 24 hour care. That means you and your senior loved one will have the peace of mind of knowing that your senior loved one's condition is being monitored all the time and that if they need medical help someone will be there to call for help. Your senior loved one will always have someone at their home to help them in the event of an emergency.
Treatment On Site
If you choose to have a skilled nursing care provider as part of your senior loved one's 24-hour care team then your senior parent can get basic medical care at home. It will be much less stressful for your senior loved one to not have to go out to routine medical care appointments. Receiving care in the comfort of their home will make medical care less scary and stressful for seniors.
Medication Management
Seniors with serious medical conditions often need to take a lot of different medications. If your senior loved one needs to take medications at various times of the day and night with 24 hour care there will always be someone there to make sure that your senior parent gets the medication they need when they need it.
Meals And Cleaning
Home care providers who are with your senior parent around the clock can also help with things like meals and house cleaning so that your senior parent has a safe clean home and healthy meals and snacks to eat every day.
If you or an aging loved one is considering 24-hour home care in Chevy Chase, MD, please contact the caring staff at Care At Home today. 301-970-9706
Latest posts by Ann Smith RN
(see all)