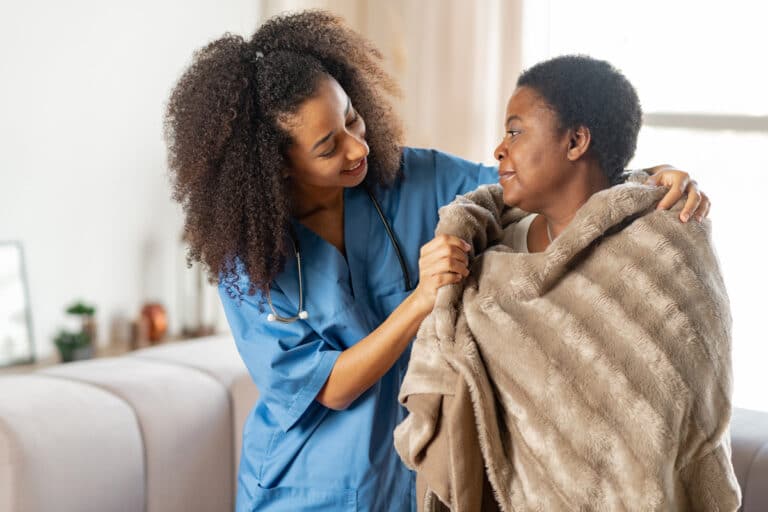 While your mom's wishes have always been to age in place, it's obvious to your family that she needs help. She's finding it difficult to go down her steep basement stairs, and that's where the laundry room is. Your mom struggles to cook for one, so she often snacks rather than eat a balanced meal.
Elder care is the right solution to her needs, but you're not sure she'll adapt well to having to rely on someone else. What can you do to help her get used to her elder care aides?
Talk About It Ahead of Time
Talk to your mom about what the caregiver is going to be doing. If your mom is prepared and knows what to expect, it will be easier for her to adjust.
For example, the caregiver is coming to do the housework each week. Talk to your mom about the tasks that will be completed, such as vacuuming, dusting, dishes, and laundry, and make sure your mom can direct the caregiver as to where the supplies are stored.
Complete a Trial Run
Stop by and pose as the caregiver for a day. Do everything the caregiver will be doing. Ask your mom questions, just as her caregiver would do. If the caregiver will be offering medication reminders, make sure you remind your mom the same way a caregiver would.
The more your mom knows about each caregiver visit, the easier it is for her to be prepared. If you're going through the daily routine and find your mom has questions or concerns, address them.
Stick Around
Stick around for the first few days of elder care services. If you can work from home, set up a temporary workspace in a spare bedroom. Shut the door and get to work as soon as the caregiver arrives and is situated.
If your mom is being particularly difficult or the caregiver has questions your mom cannot answer, the caregiver can knock on the door to ask you. If your mom is feeling uncomfortable, she knows you're nearby for support.
As the hours pass and your mom starts to settle in with her caregiver, you can start going out for a walk or running errands. Your mom will continue to gain confidence and feel secure with her new caregiver. When you're sure your mom can handle greeting her caregiver on her own, you can go to work as usual and return to your routine knowing your mom has the help she needs to complete her daily activities.
Elder care aides have far more experience with introductory meetings than you do. Don't stress over your mom's first days too much. It's going to go better than you think. Soon, your mom and her elder care aide will have a close bond, which ensures your mom has the companionship and support she needs to maintain her independence.
If you or an aging loved one is considering elder care in Potomac, MD, please contact the caring staff at Care At Home today. 301-970-9706
Latest posts by Ann Smith RN
(see all)