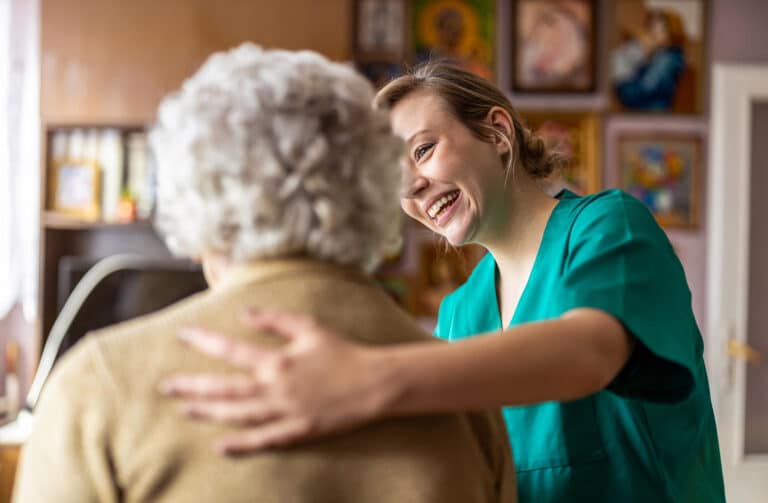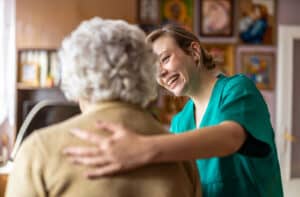 Elder care is a service for older adults who want to stay in their current home. Instead of moving to an assisted living community, they stay in their home with the support of their friends, family, and elder care aides. Here are seven things you need to know about elder care services.
Elder Care Aides Can Shop and Run Errands
Your dad needs help running errands and shopping for groceries and household needs. His caregiver can help him. If he'd rather have a caregiver help him place an online order and pick it up for him or set up delivery, that's an option.
Elder Care Aides Do the Housework and Laundry
His caregivers can change his sheets, make his bed, swap towels for fresh ones, and gather dirty clothes. Everything goes to the laundry room where the caregiver washes and dries the items, ironing anything that needs ironing, before putting things where they go.
Caregivers can also run a vacuum, sweep floors, wash dishes, dust, take out the trash and recycling, and tidy up. If he has a dishwasher, his caregiver can run the dishes through the appropriate cycle and put things away. Counters get wiped down, and the sink is rinsed out and sanitized.
Elder Care Aides Help With Grooming and Hygiene
If your dad has a hard time with grooming and hygiene tasks like oral care, shaving, showers, dressing, and nail care, a caregiver can help. He has someone to support him when he steps in and out of the shower and gets dressed.
Caregivers can help your dad brush and floss his teeth, trim his nails, and apply moisturizers. They can brush or comb your dad's hair and trim his eyebrows, too.
Elder Care Aides Assist on Appointment Days
When your dad has a doctor's check-up, his caregiver can remind him when it's time to get ready to leave. His caregiver can drive him to the medical practice, wait for him to see his doctor, and drive him back home. If he has new prescriptions to pick up, his caregiver can stop along the way.
Elder Care Aides Cook Meals and Prepare Snacks
Your dad may not eat a home-cooked meal when he's on his own. He prefers to heat a frozen pizza or microwave a can of soup. An elder care provider can prepare meals for him. If he tells his caregiver he loves sauteed salmon, barley pilaf, and roasted broccoli, his caregiver can make it for him.
His caregiver will create a weekly menu with him, help him see what he needs for groceries, and put in a grocery order for your dad. He always has a home-cooked meal.
Elder Care Aides Provide Companionship
When your dad lives alone, he may get lonely. A caregiver provides the companionship your dad needs for his mental and physical health. Studies show that lack of socialization increases inflammatory diseases like diabetes and also increases the risk of depression and anxiety.
With companion care aides stopping by to keep your dad company, he's going to remain social and active. It's better for his health.
Elder Care Aides Remind Your Dad How to Take Care of His Health
When your dad has a chronic condition, he may struggle to do everything his doctor tells him to do. He forgets to take his pills each morning before he has breakfast. When he takes them, it's on a full stomach, which impacts how quickly the medication is released into his bloodstream.
Caregivers can remind your dad when he needs to take a pill, check his blood sugar levels, or do his exercises. They cannot administer them for him, but he will have someone there to make sure he does what his doctor says.
Elder care services can make it easy to agree to your dad's desire to age at home. When he's unable to take care of everything he needs to do on his own, a caregiver can help him. Talk to an advisor about elder care services and how to get started.
If you or an aging loved one is considering elder care in Chevy Chase, MD, please contact the caring staff at Care At Home today. 301-970-9706
Latest posts by Ann Smith RN
(see all)