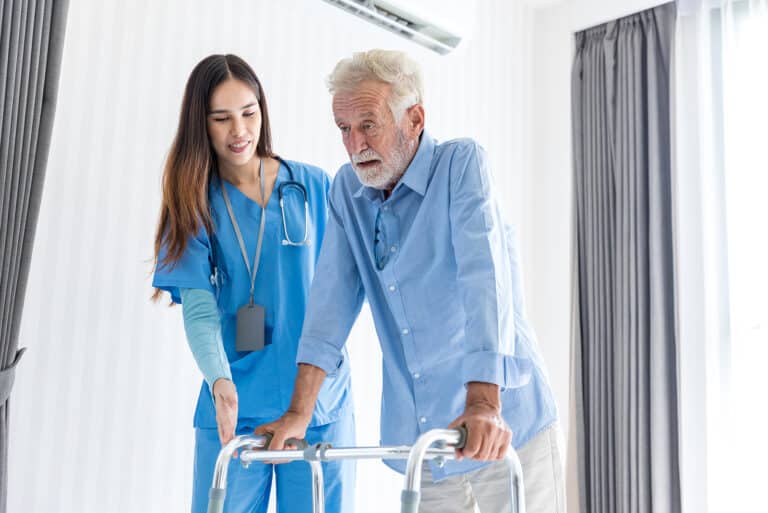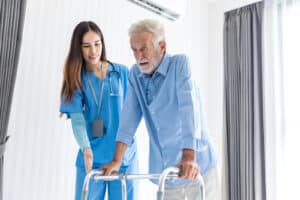 What is 24-hour home care? It's a service where a team of caregivers works in shifts to cover an entire day and night of home care. When would this level of care be appropriate and necessary to help your dad maintain his well-being?
He's Had a Stroke
After a stroke, your dad's hospital may allow him to come home if he has a strong support team in place. With 24-hour home care services, your dad has someone awake and ready to help at all hours.
You might also be helping, but you need to get enough sleep. Caregivers can take on the night shift and hours when you're working. Your dad has someone there to help him get to the toilet, clean up after an accident, feed him, cook his meals, and change his sheets.
He Has Dementia
If your dad has dementia, in the middle stages, the wandering risk increases. He may become paranoid and delusional, which makes him more likely to try to get outside and away from a home he no longer recognizes.
His caregivers can monitor his activities and redirect him if he's trying to go outside without anyone with him. He'll have caregivers up in the middle of the night when you're trying to sleep, and your dad is wide awake.
He Had Surgery
After surgery, your dad is unable to do much for himself. He needs someone to remind him when it's time for the next dose of ibuprofen, acetaminophen, or antibiotic. He cannot cook meals, get himself a glass of water, or prepare a snack.
Your dad wants someone to keep him company when he can't sleep. In the middle of the night, he'd like someone to put on a movie or play cards with him.
His Insomnia Keeps Him Up All Night
Like many older adults, your dad doesn't sleep through the night. Often, it's side effects of medications, but it can also be a changing internal clock.
Insomnia gets him up at 3 a.m., and nothing helps him return to his slumber. He can't cook a meal, so those hours in the dark of the morning are lonely and isolating while he waits for someone to stop in. With 24-hour home care, he has a caregiver with him when everyone else is asleep, so he's not alone.
Cancer Treatments Have Sapped His Strength
Your dad has cancer and is undergoing treatments that make him sick. He doesn't like being alone at night if illness hits. He wants help to get to the bathroom and to have someone make him a snack and drink to help settle his stomach. An overnight caregiver is the perfect support person.
When your dad needs a family caregiver with him all day and all night, take a closer look at 24-hour home care. It's a good way to ensure the family has time to sleep, work, and take care of themselves. Learn more by making a call to a home care agency.
If you or an aging loved one is considering 24-hour home care in Laurel, MD, please contact the caring staff at Care At Home today. 301-970-9706
Latest posts by Ann Smith RN
(see all)