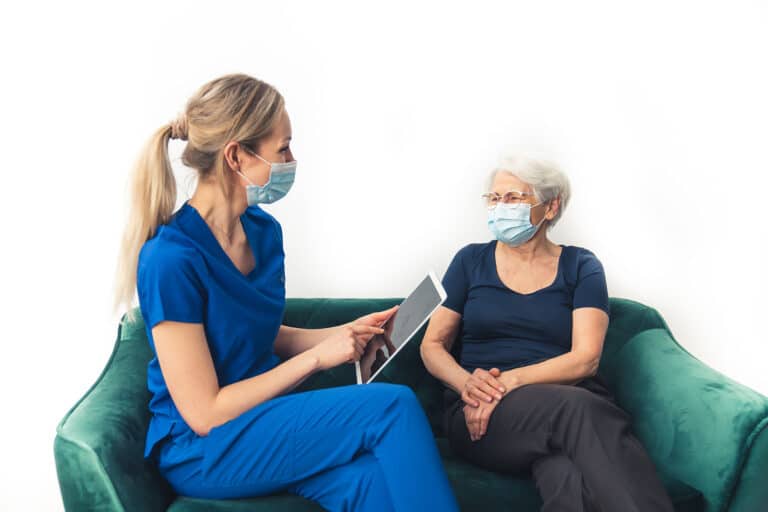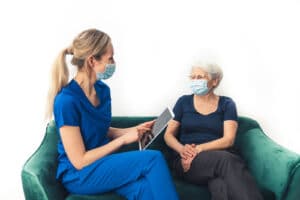 Over 87.4 million cases of COVID have been reported in the U.S. Some of the people who get COVID find it returns or doesn't go away as quickly as it does for others. This is known as long COVID. Symptoms of long COVID include:
Breathing difficulties
Confusion/"brain fog"
Cough
Depression
Fever
Lack of energy
Loss of taste or smell
There are also people who still haven't had COVID. Some are getting it even after vaccinations and boosters. Your mom has COVID and isn't sure what to do next. You live too far away from her to help, but you don't want her to be alone either.
Have Tests at Home
The government has given out COVID tests for free. If your mom has them, she should take tests to check if the virus is still present. She needs to self-isolate as much as she can until she's better. If she doesn't have any, go online and request them.
If she doesn't have tests, purchase some at a store for now. It doesn't take too long for the ones you get free to arrive in the mail.
Talk to Her Doctor
If she knows she has COVID, the most important first step is to talk to her doctor. There are medications that could be helpful. It comes down to how severe her symptoms are. If she's finding it hard to breathe, her doctor may recommend having skilled nursing care at home.
It's likely that she'll need to have her vitals checked. Skilled nurses come to her home and can check her vitals. Her nurse can check her oxygen saturation rates and make sure she's getting enough oxygen. If she isn't, it may be advised that she goes to the hospital or uses oxygen at home until she's better.
Her nurse can check her pulse and blood pressure. The nurse can monitor her for complications with breathing. If she's having a hard time eating foods because she can't taste or smell anything, her nurse can talk to the doctor and administer fluids that keep her sugar, sodium, potassium, and other important minerals from depleting to unsafe levels.
Your mom may still end up with COVID or long COVID, even if she's been vaccinated. It's hard to tell how quickly she'll recover, or if she's in it for the long haul. Make sure her health is supported. Talk to her doctor about the skilled nursing care she needs to recover at home.
If she's going to need IV fluids, a skilled nurse can help set up IV lines and administer fluids or medications through the IV.
Once you have an idea of how much care she needs, call a skilled nursing agency. An expert in skilled nursing care can walk you through the options and prices and help you get started.
If you or an aging loved-one is considering skilled nursing care at home in Potomac, MD, please contact the caring staff at Care At Home today. 301-970-9706
Latest posts by Ann Smith RN
(see all)